Holographic projectors
The various holographic projectors
Holographic projectors
Discover our solutions
Amethys Technologies proposes two types of holographic projections.
The projection on a tissue screen or an holographic transparent foil.
Tissue solution is placed around a discrete frame and the foil applied onto a glass. They both can be multitouch.
The holographic projectors are composed by a wheel with 4 branches surrounded by LED that create the holograms due to high speed spinning motion.
The holograms have a strong visual impact
Flexible and adaptable to your needs and budget
Projection on holographic screen
Technology and transparency
The screen is a transparent tulle that creates a floating 3D image.
It is fixed on a ground support or a frame. The projectors are available in FHD or UHD 4K. The luminosity is adaptable to the brightness of the environment where it will be installed.
The screen can be used in rear or front projection. It is a very innovative solutions that offers an infinity of creative possibilities.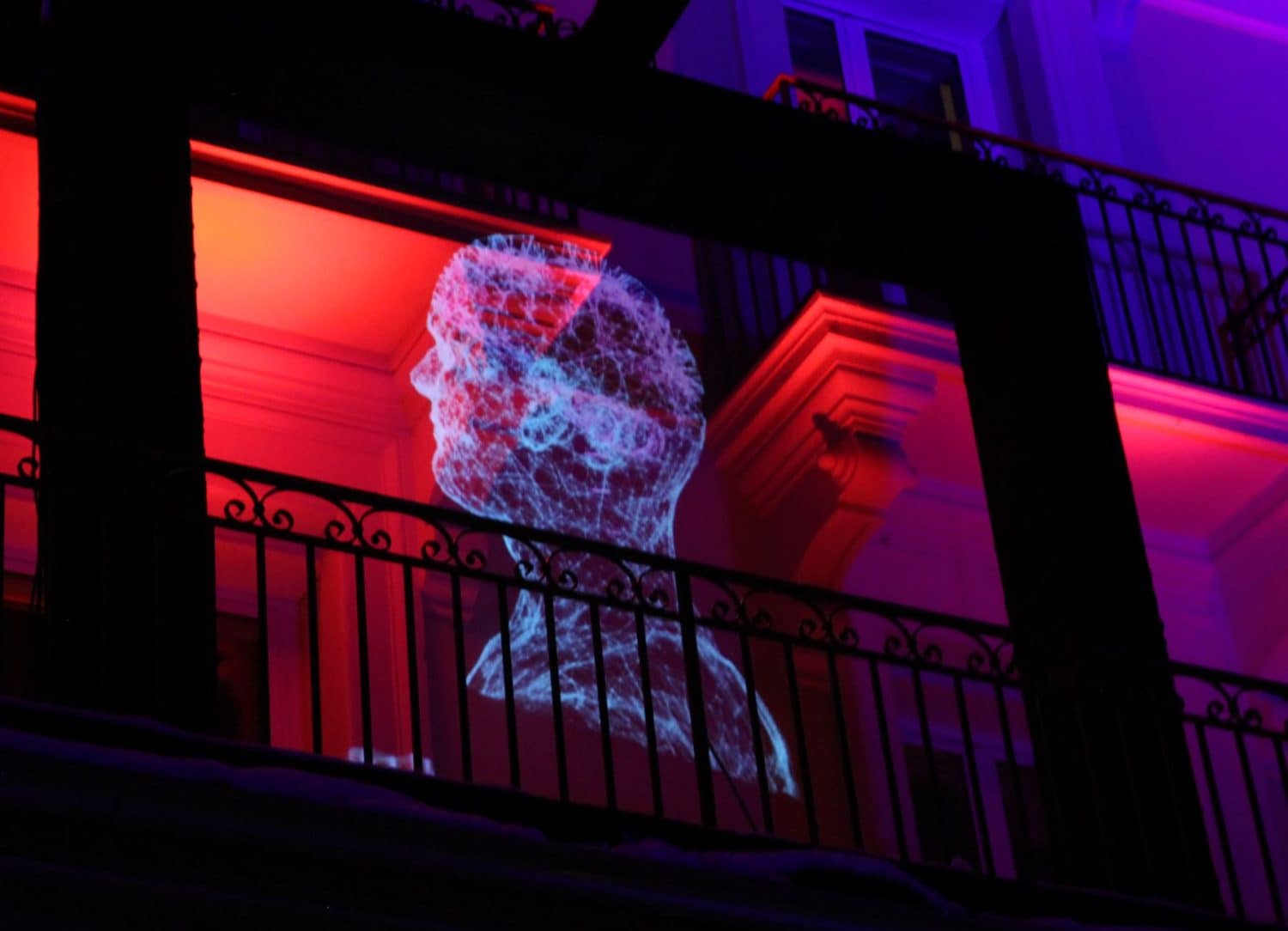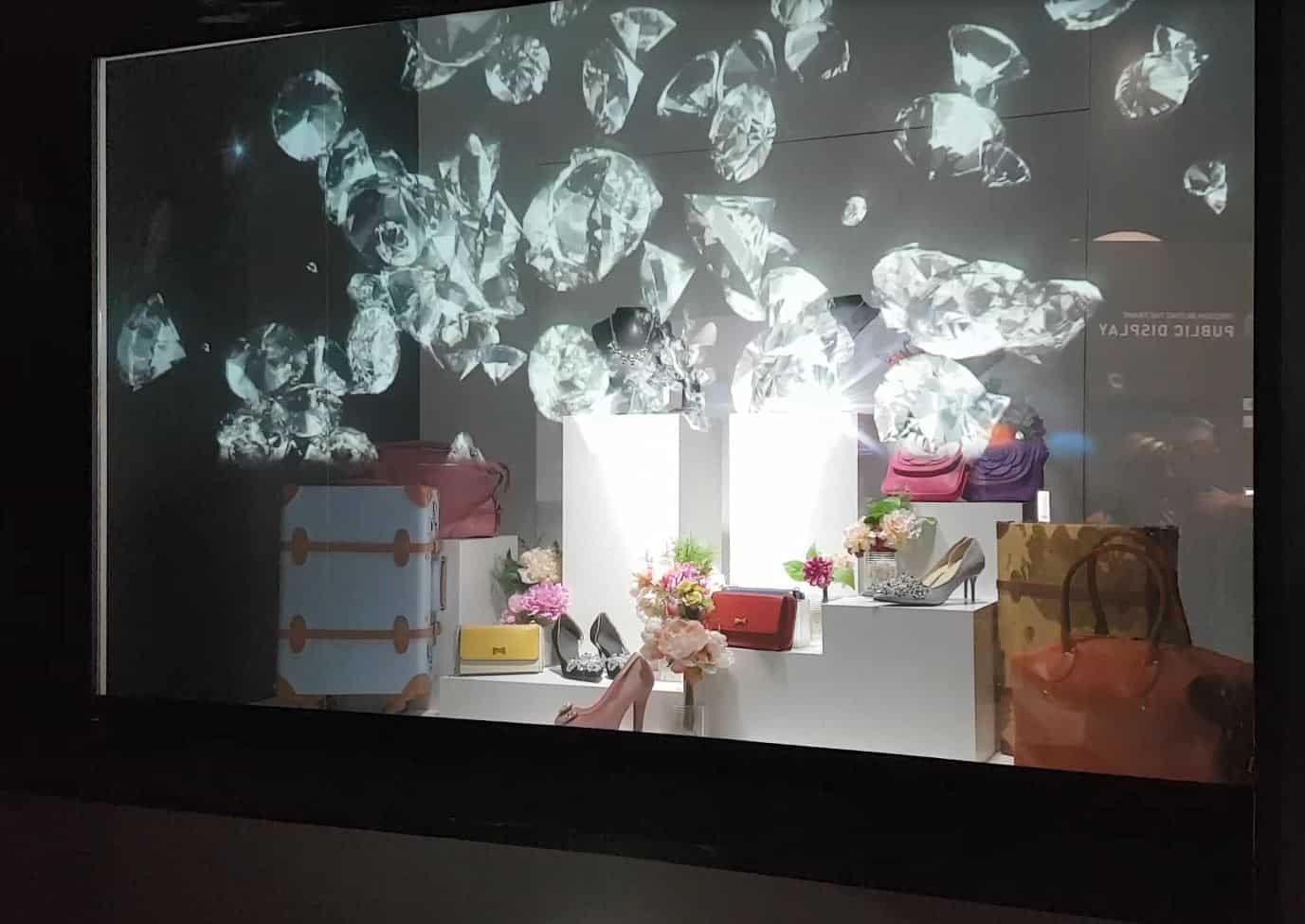 Projection on holographic transparent foil
Cover your showcases
The holographic transparent foil allows you to transform a glass into a projection surface and to keep the full transparency at the same time. Shops and POS can be equipped with this system that allows a good visibility of the shop and the possibility to advertise your promotions via digital equipment at the same time.
This solution is also used in the displays in order to mix real and virtual products.
It is possible to reveal beautiful effects with total transparency via 3D holographic animations.
HELIX - holographic projector 42 cm
Floating hologram
This projectors is made of two LED branches and displays a 3D content.
This product is intended for professional who do not display a real product.
With only 20 cm of depths it is ideal for limited spaces.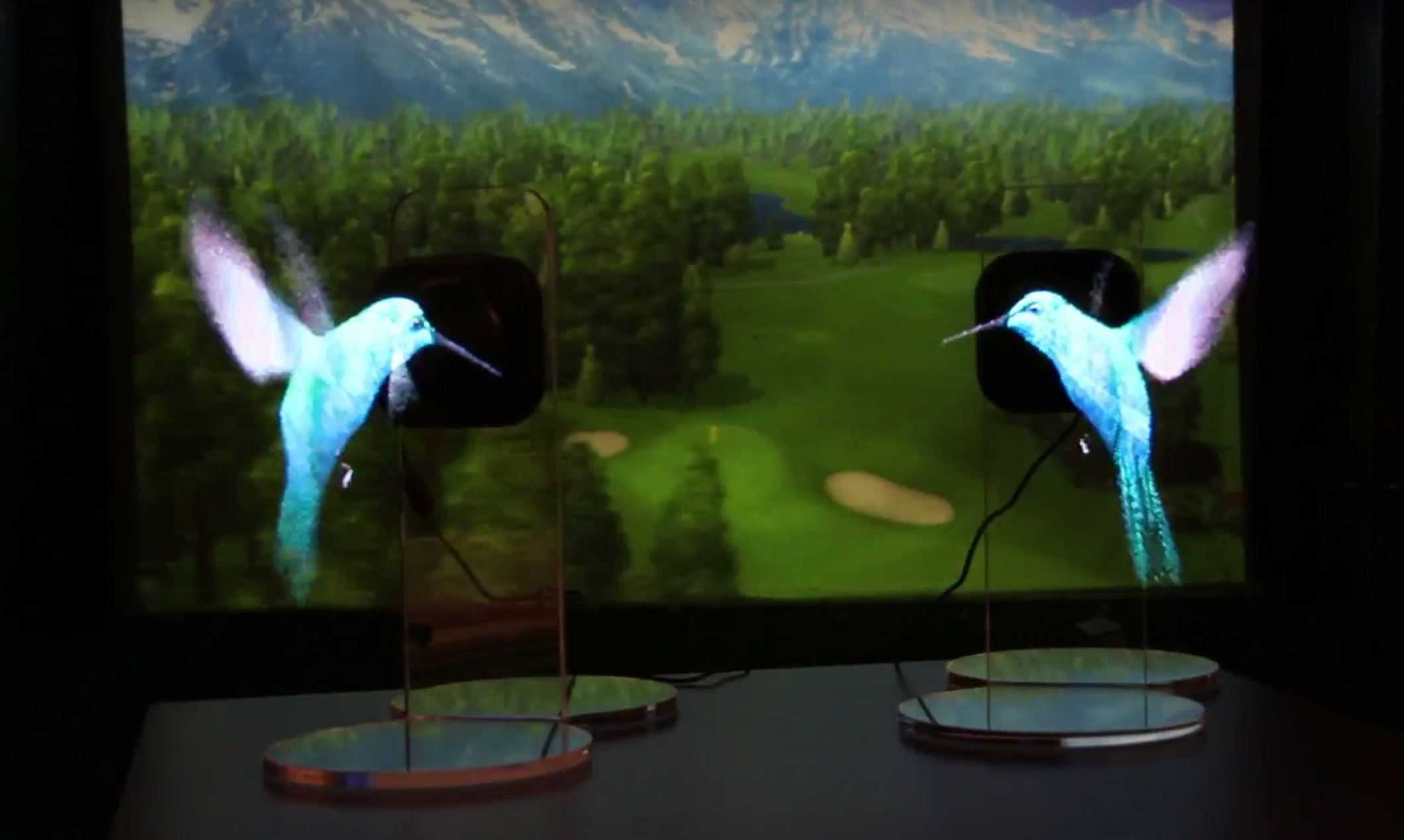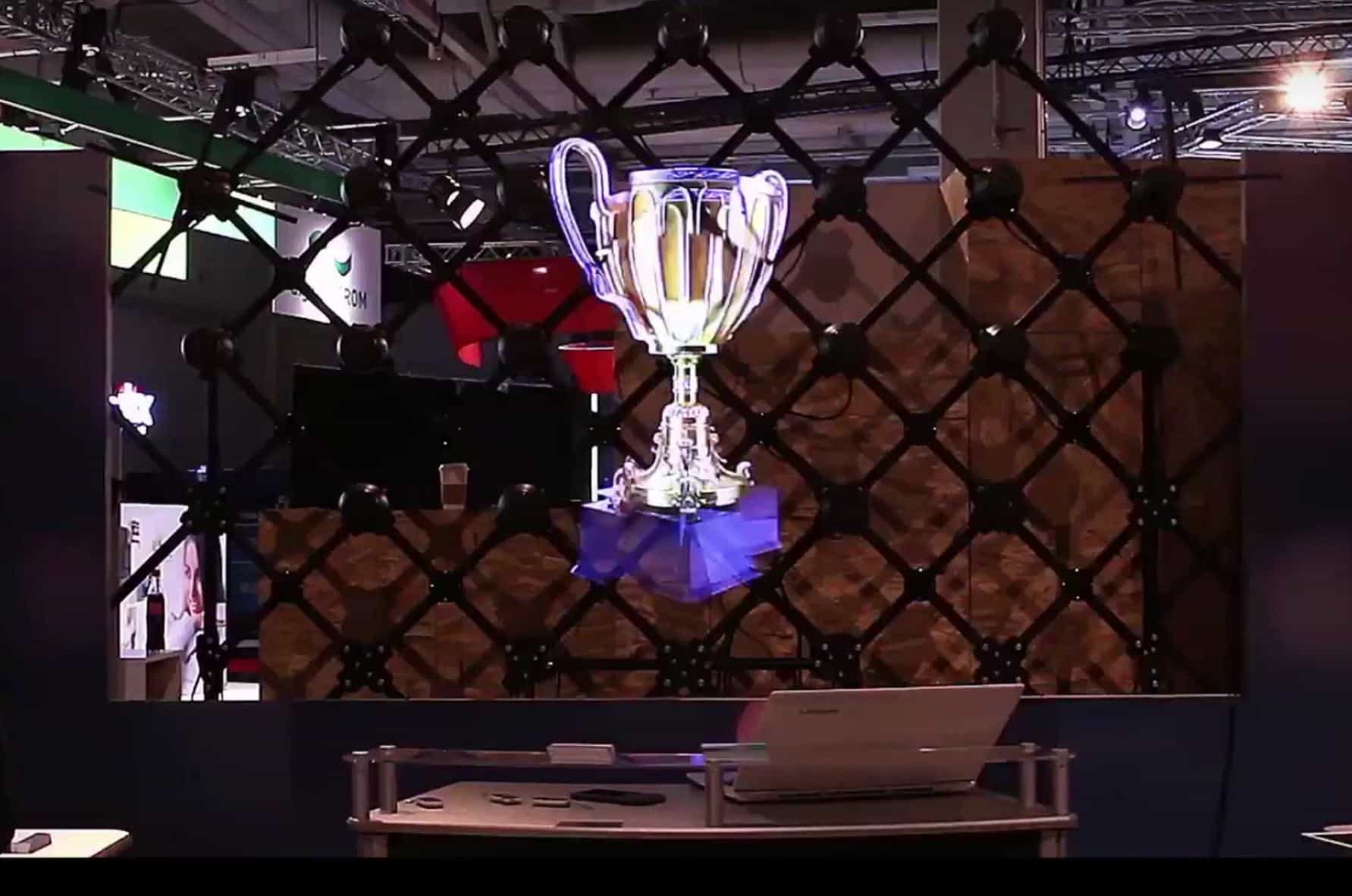 HELIX - holographic projector 60 cm
Unlimited possibilities of synchronisation
This high brightness projector is made of 4 branches, 60 cm of inside diameter. Each unit can be synchronised.
This version offers the possibility to create a unique hologram of a great size.
The customised content in created and synchronised by our team. Imagination is the only limit.
HELIX - holographic projector 1m
Greatness without constraint
This 1m projector, composed by 4 LED branches offers a spectacular size of the holograms.
This solution offers an excellent visibility to its user. It has been proposed for the first time by one of our clients in the Palais des Congrès in Paris and has attracted an enormous number of visitors and customers.
The real (pharmaceutical) product only measured 3 cm.