Holographic designers and producers since 2010
Production of holographic display cases and creation of 3D holograms.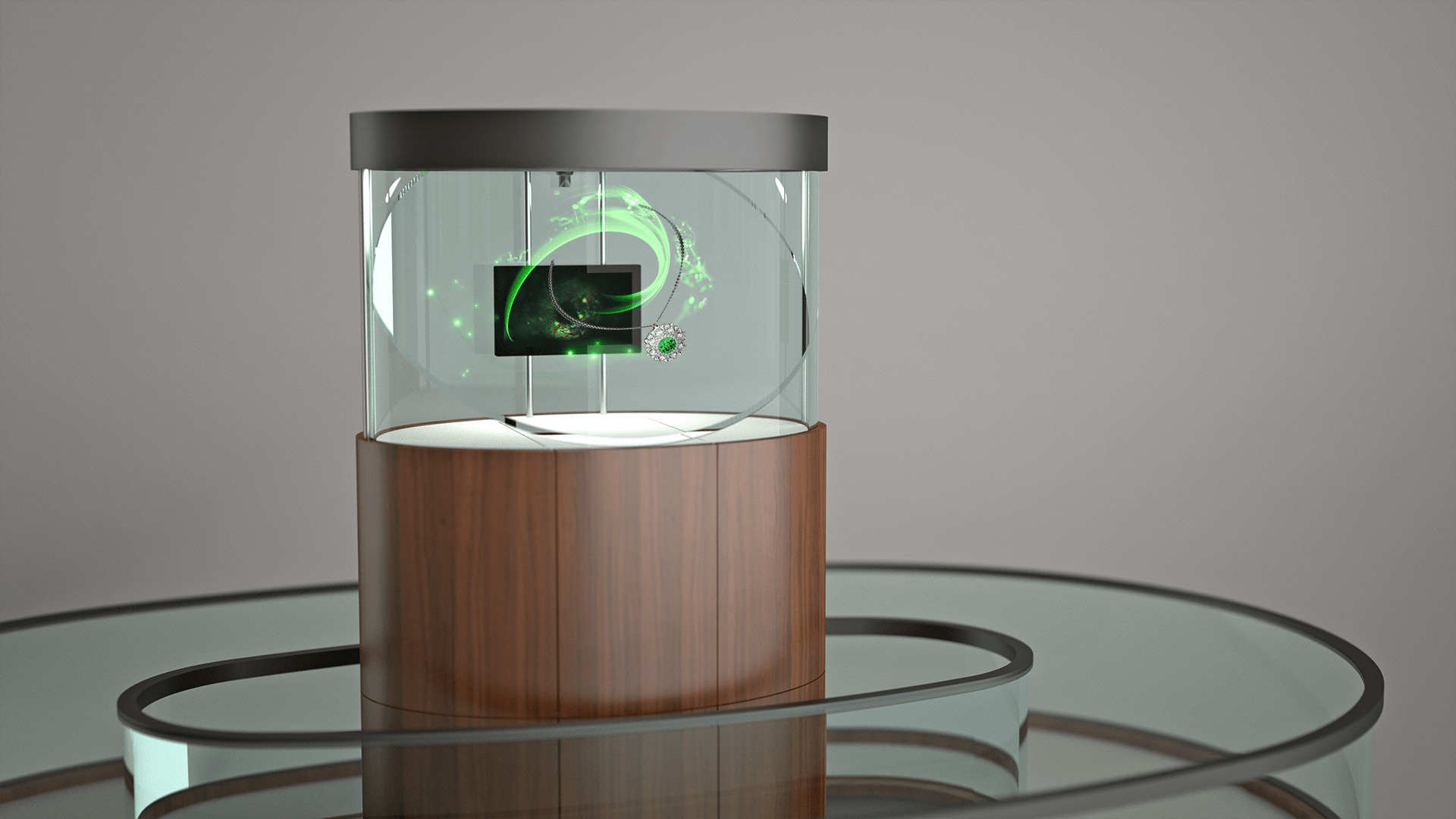 Custom holographic display cases
The ultimate digital solutions for your points of sale and events
Holograms are strong communication tools that will help you to differentiate your products form the ones of your competitors.
Amethys Technologies delivers all the holographic displays as a turn-key solution. The holographic content is studied and created in order to deliver the maximum of information with a strong emotional touch.
Holograms have a remarkable visual impact
We adapt ourself to your budget and your needs.
GLASS
Technological elegance
The GLASS range has been designed for very demanding designers and creatives.
The real product is placed and protected inside of an elegant glass dome. This model can be build as see through or with a dark background.
The GLASS range is protected by the World Intellectual Property Organization in the name of Amethys Technologies.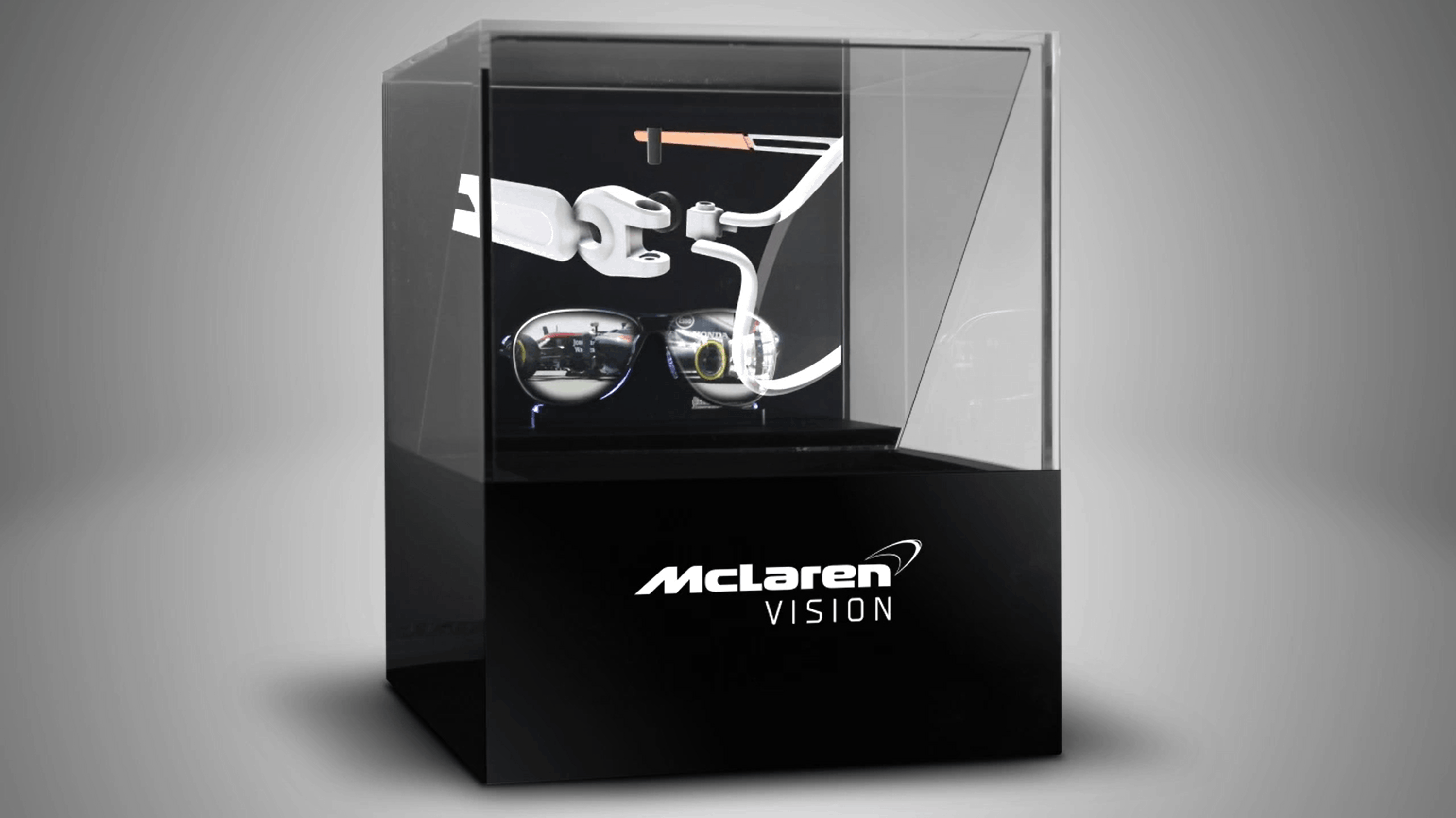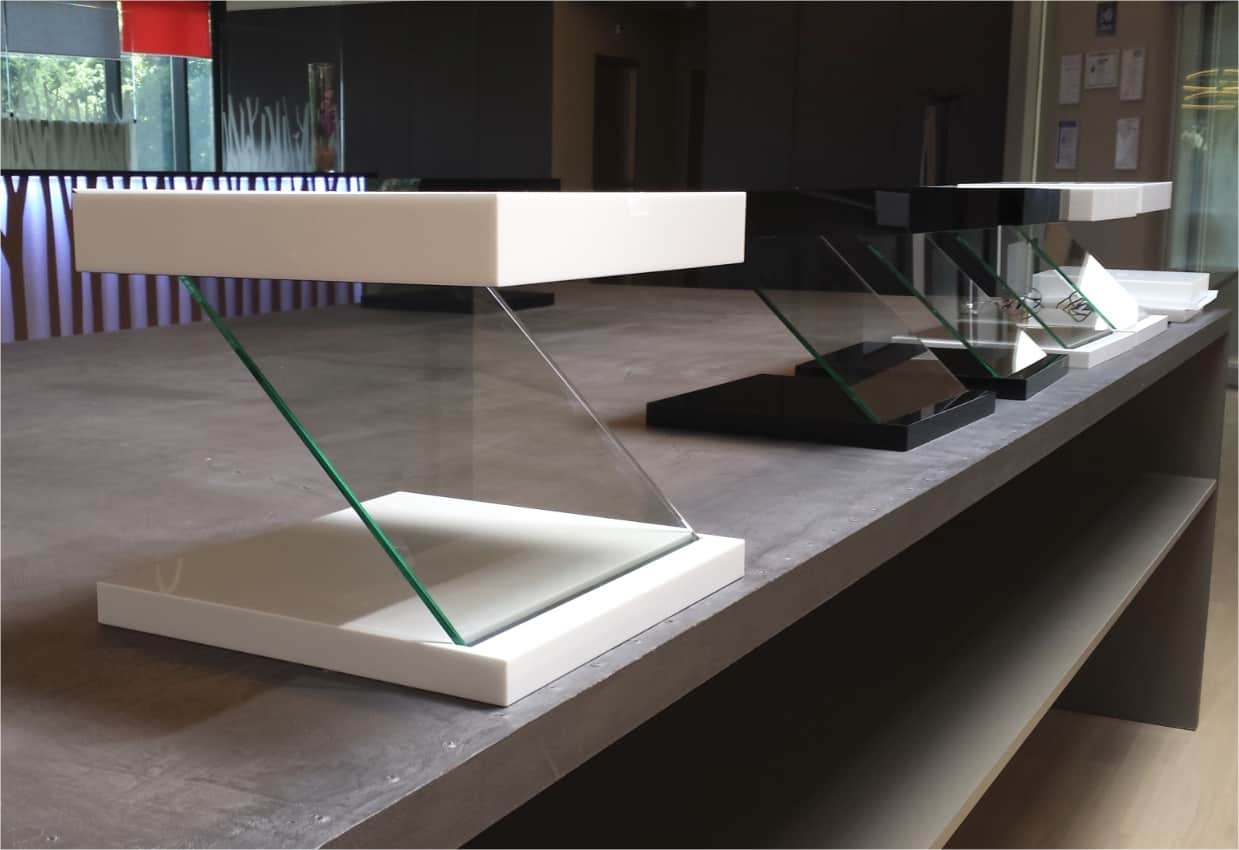 The ZED models are easily disassembled in 3 units and are practical for regular transportation.
Complete see through.
This range is often used by perfumers, drinks and chocolate producers as for sport equipment.
ONE
The ultra high definition range
The ONE holographic displays are characterised by holograms with an extremely high quality in terms of image. They are produced with the Ultra High Definition quality (UHD and 4K).
They are manufactured with 3 different removable background possibilities: transparent, smoked or totally opaque.
As all the holographic solutions their size can be customised.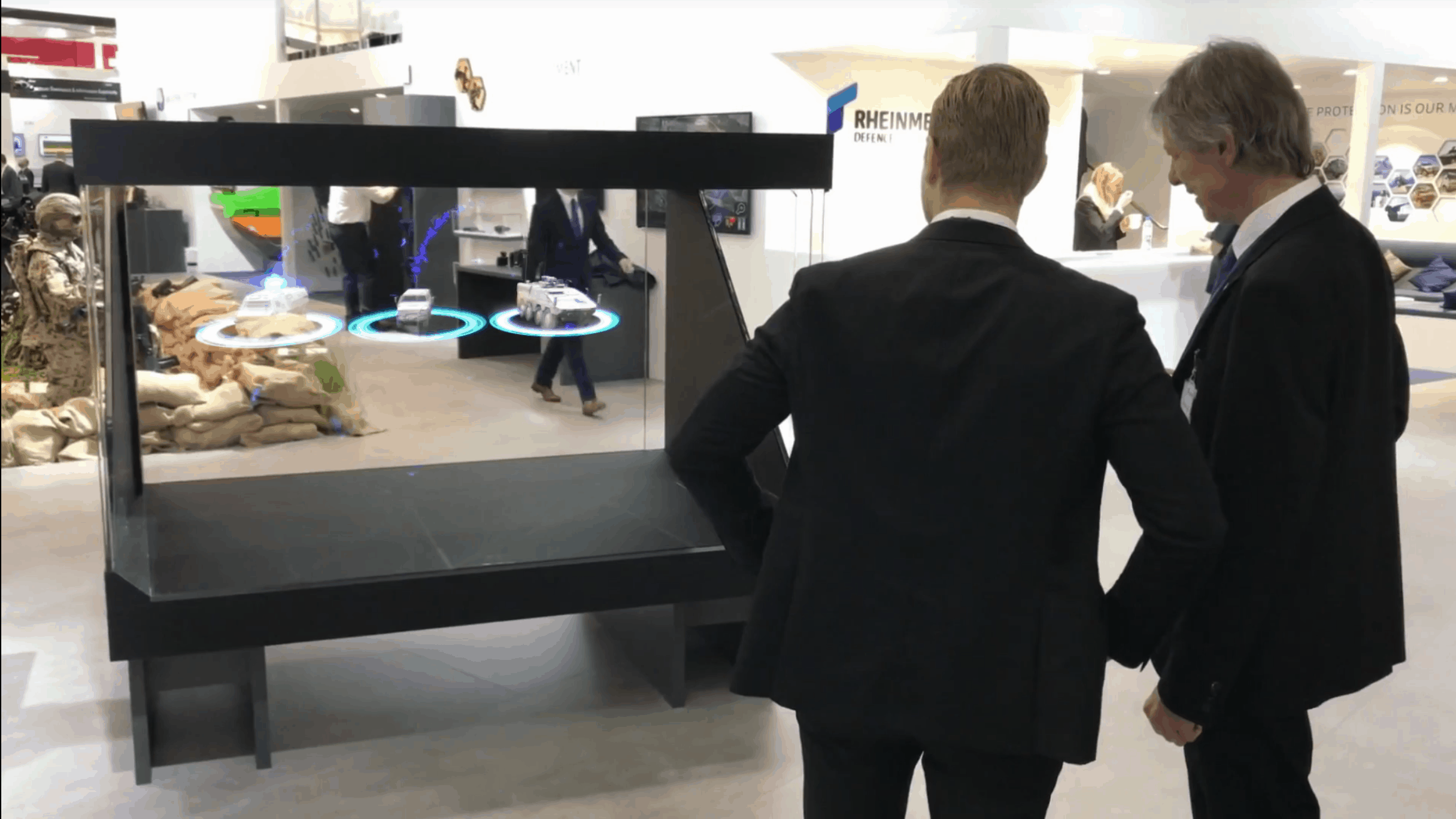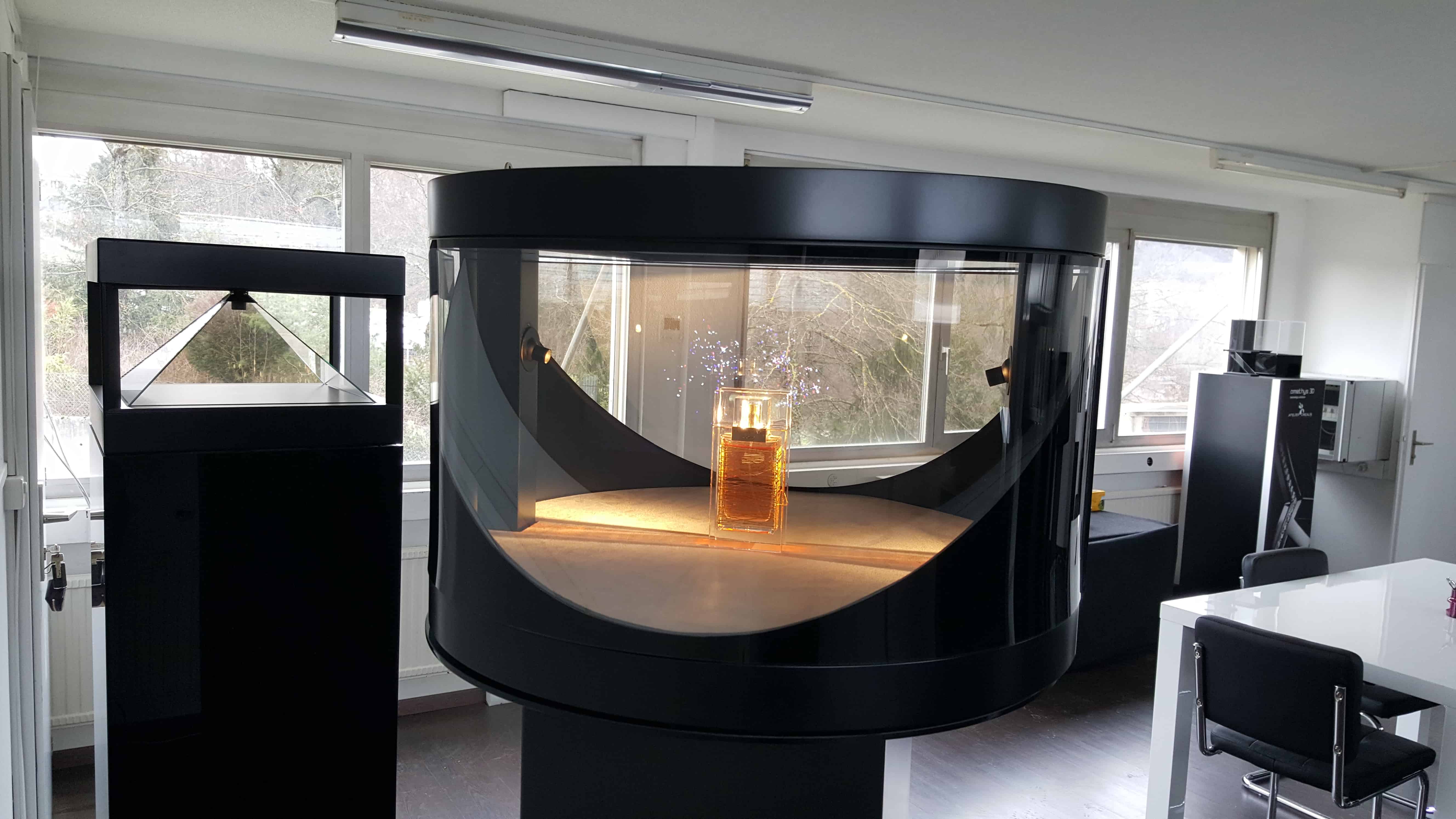 HOLOCIRCLE
Sophisticated two sides
The HOLOCIRCLE is a two side viewing display, characterized by its round lines. It allows to have 2 different animations that can be seen on both sides.
It is an ideal showcase to be placed at the center of a shop or a stand, thanks to its total transparency and beautiful design.
The HOLOCIRCLE is protected by the WIPO (World Intellectual Property Organization) in the name of Amethys.
SNAPSHOT
Floating pyramids
The SNAPSHOT holograms can be seen on 4 sides. The product inside is sublimated at 360°.
The absence of columns make this product a technologic wonder of engineering.
It is recommended to place the pyramid at the center of the room, in order to optimise its use.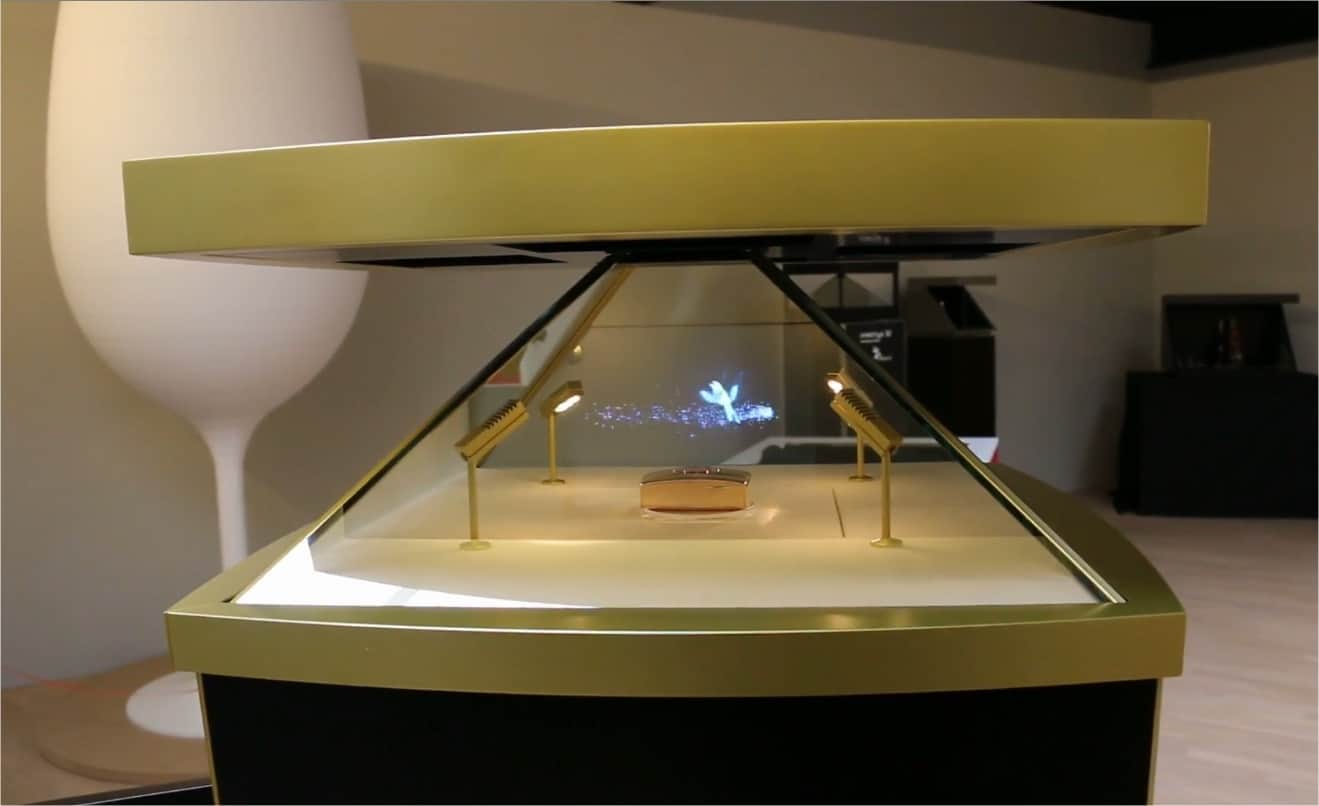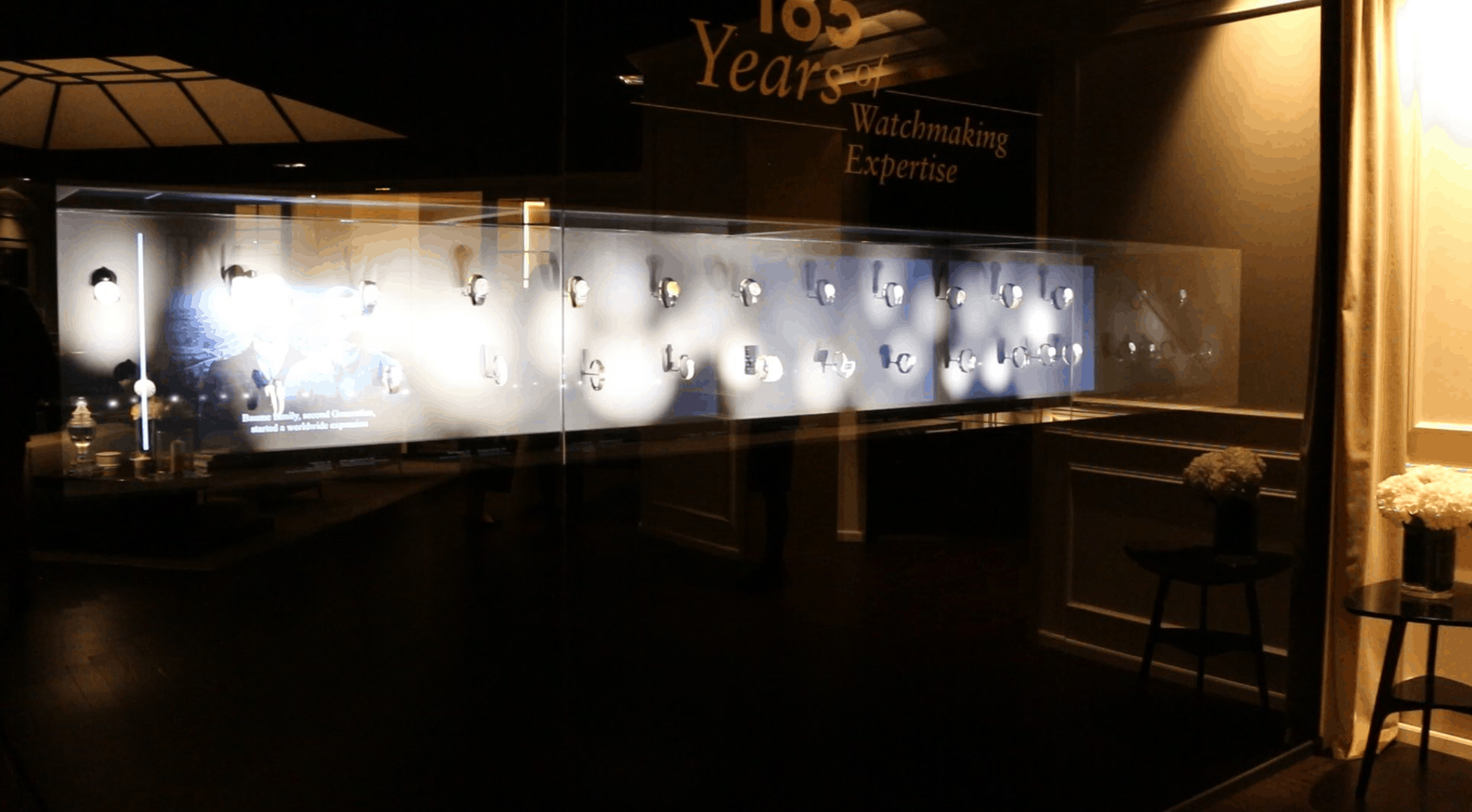 The BRIDGE are long displays that allow to present a multitude of products.
As all our hologram ranges, it is possible to customize the size of the display in accordance to your available space.
The longest BRIDGE display that has been realised so far measures 5 meters. Do you want to beat this record?